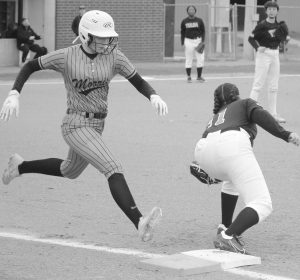 The Morris Lady Eagle varsity slowpitch softball team kicked off their 2023 season Monday evening with a pair of run-rule wins over the Tulsa Memorial Lady Chargers in Morris. Pictured on this page ar...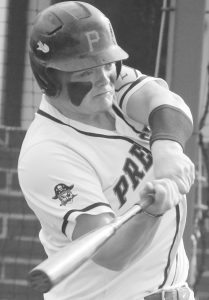 Preston baseball notches home wins over Mounds, Quapaw for 3-0 startThe Preston Pirate varsity spring baseball team improved to 3-0 on the young season this past weekend with a pair of home wins.The P...
The Okmulgee varsity baseball team opened district play last Wednesday at Meeker High School, battling the host Meeker Bulldogs in a District 3A-5 doubleheader.The visiting Bulldogs dropped Game 1 of ...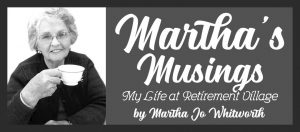 Folks, here we go again. Yup, more stories about when I had that General Store. There was an older fella that came by on a regular bases. I had known him all my life. Sat in class with his son in elem...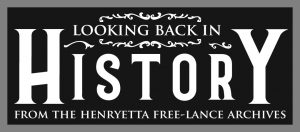 A crucial base running mistake in the top of the seventh-inning and controversial call at first base on the final out of the game ended a thrilling comeback bid by the Henryetta Knights here Tuesday d...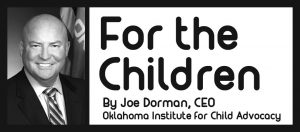 The Oklahoma Institute for Child Advocacy (OICA) is pleased to be working this year on a project with Legal Aid Services of Oklahoma that will raise awareness about access to children's health insuran...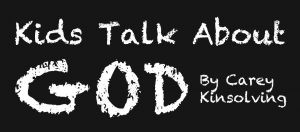 "God does almost everything," says Caleb, 10. "He watches us while we're asleep, and he watches us in the day, too. He never sleeps, and he never gets hurt. But the most important thing is he never le...
Dewar begins 2-day event with loss to Class A No. 6 SterlingThe Dewar Dragon varsity baseball team came away with an even 1-1 record at last weekend's Wright City Baseball Festival at Wright City High...
2-day event begins Thursday at 10 a.m.Eleven talented slowpitch softball teams, including six from Okmulgee County, will converge on the Okmulgee high school softball field this Thursday and Friday fo...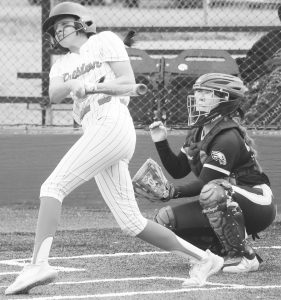 The Preston Lady Pirate slowpitch softball team earned a 2-1 record this past Friday at the Okemah Slowpitch Softball Festival.The 1-day festival was played at the Preston high school softball field a...
I write this with great sorrow for a community that has given me 110% support over the last ten years. Due to my health and inability to function at full capacity, along with the inability to trust th...