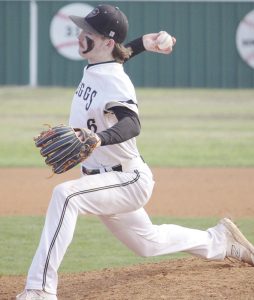 Beggs and Morris met on the baseball diamond earlier this week for a 2-game, home-and-home, District 3A5, series between the two Okmulgee County schools.The Beggs Golden Demons opened the county battl...
Varsity track and field teams from Beggs and Okmulgee began the 2023 season last Friday at the Glenpool Invitational.The Beggs Golden Demons were the top county team at the event, finishing 12th overa...

March is Sauce Month designed to celebrate all things saucy! In honor of this, I made sauces this week! I actually prefer making my own things as much as possible. It's so nice to be able to control s...
American author of children's books, Sarah Weeks, celebrates her birth date on March 18, 1955, in Ann Arbor, Mich. Her dad was an English professor who told funny stories and she learned a lot from hi...
We all have done it. Whether we deliberately intend to speak those words, or they just kind of slide out when our mouth opens. But things that we should'na said are suddenly floating there in the air ...