Community Calendar, Lifestyle
August 5, 2022

Henryetta Chamber of Commerce welcomed Windy Chevrolet of Okmulgee as a new member with a ribbon cutting Monday morning. Members of Windy Chevrolet management and staff were joined by Henryetta Chambe...
Narrow loss closes out Henryetta's 2023 fastpitch campaignThe Henryetta Lady Knight fastpitch softball team saw their bid for a state tournament berth in 2023 end last Thursday with an 8-6 loss to the...
The Beggs Golden Demon varsity football team began their journey towards a 16th-straight playoff appearance this past Friday night at Westville High School and the District 2A-7 opener with the Westvi...

Preston advances to regionals with 3-game sweepThe Preston Pirate varsity fall baseball team cruised to the Class A district championship last Thursday afternoon at the Jim Waller Sports Complex in Pr...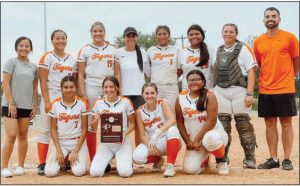 Wilson outscores foes 34-2 in 3-game sweepFor the first time in 14 years, the Wilson Lady Tiger varsity fastpitch softball team can call themselves district champions.The Lady Tigers captured their fi...
Ten Billion People are ComingI really like this poster.I love history. I am one of those weirdos who would rather watch a documentary about the Mongol conquest of Asia than waist time on the latest re...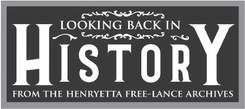 For American Exchange Bank's 80th Birthday Celebration Giveaway, David Martin won a paper shredder, Mary Yocham won an iPad and Jackie Francis won a large screen TV.Henryetta Ford offered free oil cha...
Two recent studies show Oklahomans are struggling with poverty levels above the national average. A report released this month by the U.S. Census Bureau validated another report released earlier this ...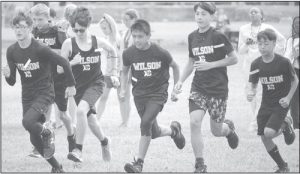 The walking trail at the Okmulgee County Family YMCA in Okmulgee served as the site of the annual Okmulgee Invitational cross country meet this past Friday afternoon. Lots of talented runners from acr...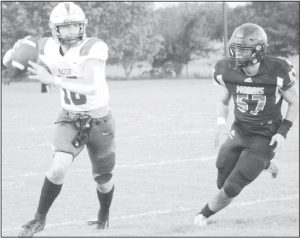 The Morris Eagle varsity football team found themselves on the short end of a 30-12 outcome to the Kiefer Trojans last Friday night at Larry Bookout Field in Morris.The double-digit setback came in th...
The 2023 season for the Morris Lady Eagle varsity fastpitch team came to a close this past Saturday afternoon with a 12-2 loss to the Kansas Lady Comets.The run-rule defeat came in the loser's bracket...