School News
April 27, 2022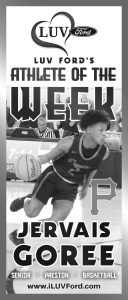 The Preston varsity basketball program returned to the hardwood after a short break this past Friday evening in South Coffeyville.The Pirates and Lady Pirates walked off the court at Oklahoma Union Hi...
Dewar's Cash Faulkner watches the referee's hand strike the mat for a pinfall victory over his Olive opponent during last Saturday's high school portion of the 2023 Gary McKee Classic at Brock Memoria...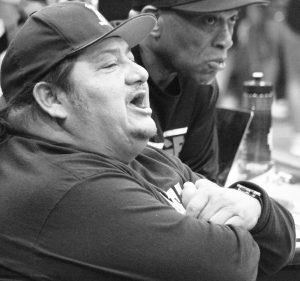 Former Okmulgee wrestling coaches Dewayne Hammer (above) and Marlon Houston (below) coach their respective teams during Saturday's high school portion of the 2023 Gary McKee Classic at Brock Memorial ...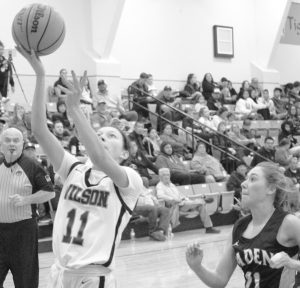 Wolfe begins Lady Tiger tenure with 54-30 victoryThe Wilson varsity basketball program kicked off its 2023-2024 season this past Friday evening at the Tiger Den.The first opponents for the Wilson cage...
April 15, 1933 - December 1, 2023Patricia Lee Dillard Sulivant, a resident of Tulsa, went to be with her Lord and Savior Jesus Christ on December 1, 2023, at the age of 90. She was born April 15, 1933...
Larry Joe Jozwiak, of Owasso, passed away on November 29, 2023, at the age of 76. Larry was born on August 8, 1947, in Okemah.After high school, he served his country in the Army. Larry made his caree...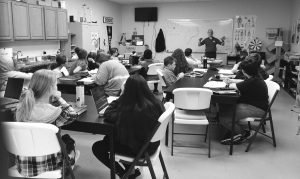 Families wanting to apply for a new private school income tax credit of up to $7,500 per child will have to wait a little longer.The Oklahoma Tax Commission said late Thursday it was delaying acceptan...
The Morris varsity basketball program took to the road for the first time in 2023-2024 this past Friday, traveling to Eufaula for a showdown with host Ironheads and Lady Ironheads.The Morris squads st...
The Dewar varsity basketball program began its 2023-2024 season last Thursday in Council Hill, traveling to Midway High School to battle the host Chargers and Lady Chargers.The Dewar cagers left the M...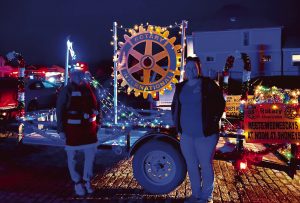 The Henryetta Hallmark Christmas was a great success with a huge turnout for the second annual event. Thanks to coordinators Kelly Dobson and Valerie Mosco, along with the many organizations, voluntee...