Man missing since March 17
Henryetta baseball squad still seeking first 2023 winThe Henryetta Golden Knight varsity baseball team is currently searching for their first win of the 2023 season.The Knights entered this weekend's ...
The Preston Lady Pirate slowpitch softball team improved to 7-1 on the season Monday evening with a dominating 15-3 win over the Porum Lady Panthers.The host Lady Pirates did all of their offensive da...
The Beggs Golden Demon varsity baseball team dropped a pair of District 3A-5 meetings with the Meeker Bulldogs earlier this week.The Demons found themselves on the losing end of a 14-4 outcome at home...

The Okmulgee Bulldog varsity baseball team suffered a pair of setbacks to the Sperry Pirates earlier this week.The losses to Sperry came in District 3A-5 action by margins of 5-0 and 15-0, respectivel...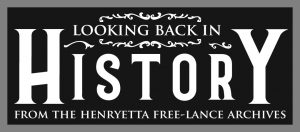 The March distribution of sales tax for the city of Henryetta fell nearly $10,000 from the same time period last year. Henryetta's distribution for March 1998 totaled 132,309.67 compared to $142,283.3...
You've lived long enough to have heard a bunch of tired cliches and old sayings, I know. One of Andy's favorites from an old friend is this; "Better hold your holt."His meaning? Hold your holt … holdi...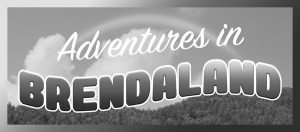 I have chickens. One hen in particular goes broody at least twice a year. She always disappears from the flock, ending up in an old rusty wheelbarrow on the backside of my neighbors shed. Fortunately,...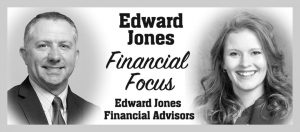 During your working years, you generally know how much money you're bringing in, so you can budget accordingly. But once you're retired, it's a different story. However, with some diligence, you can p...
9:07 a.m. - Log information - 700 block of W. Main - RP advised they need an officer at the Dollar Tree, advised they need someone removed from the store.11:31 a.m. - Log information - 1000 block of W...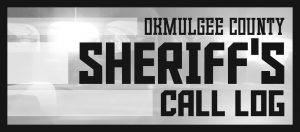 3:57 a.m. - Reckless driver - S. of Duck Creek Casino Hwy 75 - Older model black Crown Victoria with one headlight going SB in a NB lane.7:06 a.m. - Domestic - 5700 block of Frankfurt Rd. - RP advised...