Preston High School graduate Malachi Ligons (front row, center) signed a letter of intent Tuesday afternoon to play college basketball with the Bethel College Threshers in North Newton, Kansas, with h...
Morris' Wright, Henryetta's Wynne end high school careers with state championshipsOkmulgee County athletics was well represented at State during the 202223 school year.There was at least one represent...
CF-2023-00080A 05/26/2023 State of Oklahoma vs. Hawks, Carrie Manslaughter-2nd Degree CF-2023-00080B 05/26/2023 State of Oklahoma vs. Hawks, Sean Matthew Manslaughter-2nd Degree CF-2023-00081 05/26/20...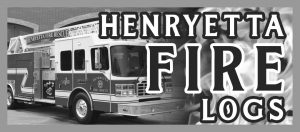 10:00 a.m. - Good Intent Call5:35 p.m. - Person in Distress5:48 p.m. - Medical Assist8:14 p.m. - Lock-Out ---05/22/20232:03 p.m. - False Alarm or False Call10:00 p.m. - Lock-Out --- 05/23/20239:15 p.m...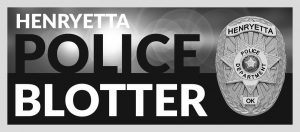 10:46 p.m. - 700 Block E Robertson Hwy - 911 Other Emergency - RP advised that her daughter heard someone in their garage and then took off around the corner and would like officers to clear the resid...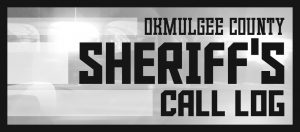 7:12 a.m. - 24000 S 300 Rd - Animals - RP advised her neighbors horses are still on her property and have been since 5/14/2023.12:25 p.m. - 14000 N 244 Rd - Suspicious Person - RP advised that there a...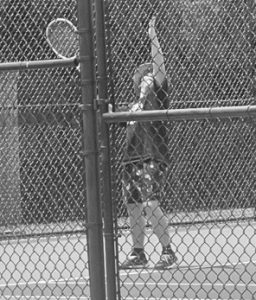 Okmulgee High School sophomore Rayden Dodds competed at the NAITA (North American Indian Tennis Association) National Tournament Memorial Day Weekend 2023 at the Case Tennis Center at LaFortune Park i...
The Okmulgee County YMCA pool officially opened Monday. Executive Director Katie McElhaney held lifeguard lessons Friday to prepare for the upcoming summer activities. The pool will be open to the pub...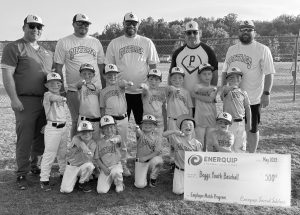 Enerquip has proudly donated $500 to the Oklahoma Dirt-Bags Youth Baseball program in Beggs. This contribution will assist with the program's ongoing expenses, including uniforms, athletic equipment, ...
OSU, ORU to battle in Stillwater; OU heads to VirginiaThe Road to Omaha for 64 NCAA Division-I baseball teams gets underway this Friday at 16 different regional tournament sites.Two of the state's thr...
The Oklahoma Tennis Association thanks everyone who volunteered and either coached or helped them have such a well run clinic last Thursday in Henryetta.A big thanks goes to James & Connie McCullough ...