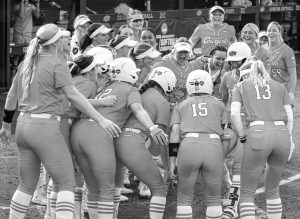 Cowgirls sweep Oregon for fourth-straight WCWS tripThe Oklahoma State Cowgirls will be making their fourth-consecutive trip to the NCAA Women's College World Series following a sweep of the Oregon Duc...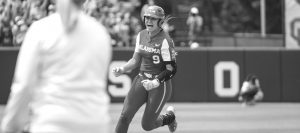 Extra-inning victory sends OU to WCWSThe Oklahoma Sooner women's softball team set the all-time record for consecutive wins Saturday in Norman.The Sooners captured their 48thstraight win in thrilling ...
February 1, 1944 - May 27, 2023Services are pending for Kathryn Caroline Fraley,99, of Henryetta, with Integrity Funeral Service. She passed away Saturday, May 27, 2023, in Henryetta.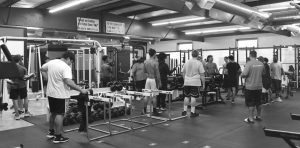 The Okmulgee Bulldog varsity football team conducted Summer Pride conditioning workouts last Thursday at historic Harmon Field. The Bulldogs are using the Summer Pride workouts to get better prepared ...

Members of the Oklahoma Tennis Hall of Fame, as well as Oklahoma Tennis Foundation Board Members, conducted a free tennis clinic last Thursday at the Henryetta Main Street Tennis Courts. Pictured on t...
"The Last Supper was crackers with dots on it," says Devin, 4. "Jesus was there, nobody else. Oh, yeah, the wise men were there eating with Jesus. The sheep came with them."Devin, I think you've merge...
"You know that He appeared in order to take away sins; and in Him there is no sin. No one who abides in Him sins; no one who sins has seen Him or knows Him. Little children, make sure no one deceives ...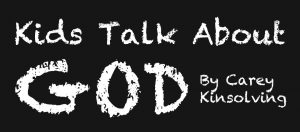 During this meal, they "forgot all distinctions of rank, wealth and culture, and felt themselves to be members of one family of God."When distinctions of class, wealth, rank and culture are smashed, t...
A Coweta man was killed in a two-vehicle accident Friday evening on Highway 16.The Oklahoma Highway Patrol reported the crash happened at 7:32 p.m. on the highway, about 110 feet west of Hwy. 52 near ...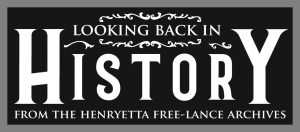 Anglers could fish for free without a license for two days.The FCCLA hosted a 5K Run/Walk Red, White and Run.The whole town shut down for Memorial Day and they held a special Memorial Day event for th...
Tobacco Stops With Me, a program of the Tobacco Settlement Endowment Trust (TSET), encourages all Oklahomans to reflect on the harms of tobacco and recommit to supporting tobacco-free environments in ...