OKMULGEE COUNTY SHERIFF LOGS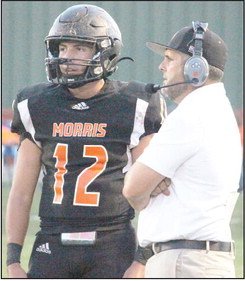 Beggs, Wilson seek to remain perfect in district play in Week 5The midway point of the 2023 high school football regular-season schedule is taking place this Thursday and Friday all across the state o...
Postseason journeys for four Okmulgee County diamond squads continued on Thursday afternoon.Varsity fastpitch softball teams from Dewar, Preston, and Wilson, as well as the varsity fall baseball team ...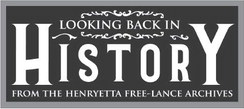 10 Years Ago:Rotarians took advantage of the good weather and mowed the small rotary park. More Rotarians were coming into town and the group wanted it to look nice.Henryetta football players enjoyed ...
David Diaz, illustrator of children's books, was born on Oct. 2, 1960, in New York. He grew up in southern Florida and discovered his love for drawing in the 1st grade. His mother died when he was 16 ...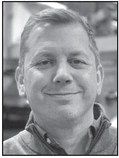 According to a recent poll, 75 percent of Oklahomans are in favor of eliminating the state's 4.5 percent grocery sales tax. That is more than those favoring cutting the state's income tax. So as with ...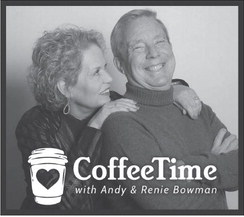 Don't kid yourself. It's not just criminals attempting to escape punishment. It's not just a teenager who missed curfew and is coming up with excuses. Not just the employee who walks in the door an ho...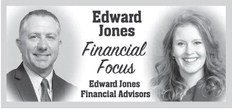 Paying for health care can be challenging - but are you taking full advantage of all the resources available to you?You might have access to a Health Savings Account (HSA) or a Flexible Spending Accou...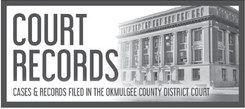 FeloniesCF2023-00153 09/20/2023 State of Oklahoma vs. Kudryavsky, Rebecca Lynn Computer Fraud/Unlawful Use of Computer System --- MisdemeanorsCM-2023-00260 09/20/2023 State of Oklahoma vs. Jones, Rich...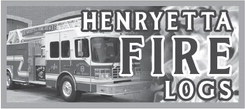 09/17/202311:00 a.m. - Medical Assist4:00 p.m. - Medical Assist ---09/18/20233:01 p.m. - Medical Assist6:50 p.m. - False Alarm or False Call --- 09/19/202311:08 a.m. - Lock Out8:00 p.m. - Authorized C...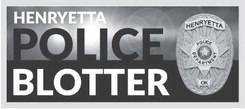 09/19/20239:14 a.m. - 800 Block N 11th - Animal - RP advised of a big brown pit running loose. RP stated it had been trying to get into yards to attack other dogs.12:50 p.m. - Narcotics - RP advised t...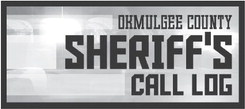 09/19/20237:00 a.m. - 18100 Block Forbes St - Fire - RP advised their neighbors RV was on fire.9:34 a.m. - 3000 Block Alt U.S.-75 - Domestic - RP advised of a domestic between husband and wife in thei...